What Accounts Payable teams should know about supplier statement reconciliation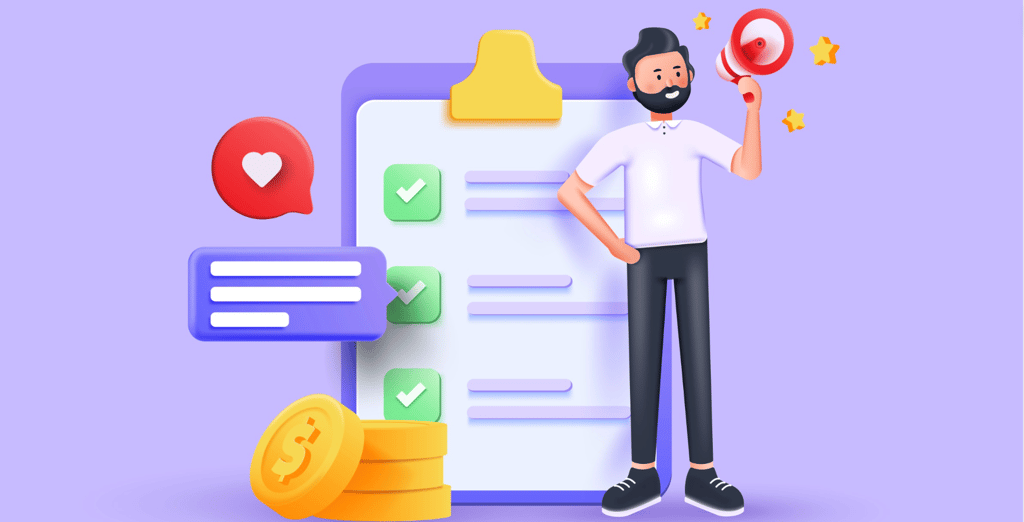 Supplier statement reconciliation might not be high on your agenda - between making sure suppliers get paid promptly and fielding enquiries about when they're going to get paid, you haven't got the time to speculatively match up thousands of documents and data points.
But completing supplier statement reconciliations will save you and your team time and could equate to millions in savings. So why don't more Accounts Payable teams do them?
Here's the headline news about the most unrated element of Accounts Payable – the humble supplier statement reconciliation – and how your AP team can start reaping the benefits fast.
What are supplier statements?
A supplier statement is a report from your vendor's accounting system(s) or accounting software that lists information like your outstanding vendor invoices, missing invoices or credit notes that are due back to you.
We can see supplier statements as a summary of your financial relationship with a supplier. It includes their information, transaction details, and the balance you owe. It helps you keep track of what you've paid, what supplier invoices you've received, any adjustments or credit notes. It's an important tool for managing your supplier accounts and maintaining clear communication with them.
What is a supplier statement reconciliation?
A Supplier statement reconciliation or vendor statement reconciliation is the process of comparing supplier statements against your purchase ledger and making sure they match up.
It's an opportunity to:
Check all supplier invoices and credit notes have been received as expected
Spot any discrepancies between your ledger and supplier statements
Proactively resolve any errors that could prevent suppliers being paid on time
Put simply, a supplier statement reconciliation ensures that working capital is maximised and problems are minimised. And what Accounts Payable professional wouldn't want that?
Why are supplier statement reconciliations important?
Proactive supplier reconciliations are important and have heaps of benefits – for you, your Accounts Payable team and your business.
Catch erroneous payments before money leaves your account
Reduce time and resources spent trying to recover incorrect payments
Ensure you receive the discounts and credits to which you're entitled
Improve the accuracy of your supplier liabilities and financial forecasts
Improve paid-on-time rates and other Accounts Payable team KPIs
Minimise disruption from damaged vendor relationships or suspension of services
Put simply, supplier statement reconciliations ensure that working capital is maximised and problems are minimised. And what Accounts Payable professional wouldn't want that?
We recently caught up with Rachael Long, Accounts Payable Manager of construction firm, Breedon Group. We asked her what her one piece of advice is for people working in Accounts Payable.
And what did she recommend? You guessed it – do supplier statement reconciliations.
'When I first started at Breedon, I did two years of statement reconciliations and was able to find nearly £2 million of lost cash. There's so much value in doing reconciliations. Not just financially but in terms of reputation, reporting and relationships too.'
And one of our very own customers described supplier statement reconciliation as 'the golden control'.
'If you reconcile 100% of your spend against supplier statements every month, all your problems go away,' they explained. 'Supplier enquiries, missed credit notes, late payment problems… they're all eliminated when you complete supplier statement recs'.
Why don't all Accounts Payable teams do supplier statement reconciliation?
It's time-consuming and laborious. So consequently, it gets neglected.
'The problem is that it's a heavily manual process. Most AP teams can only have time to reconcile a few suppliers. It's the first task you choose to lose when you're busy at quarter-end.'
Faced with payments to make and suppliers to soothe, supplier statement reconciliation isn't always a top priority. And who can really blame overstretched staff for ditching it?
Unfortunately, the failure to complete supplier statement reconciliations can trap Accounts Payable teams in a reactive cycle. You get stuck responding to the problems that arose from not doing any reconciliations last month. And that means you're too busy to do it this month. Often, only the top ten or twenty vendors get reconciled regularly.
You need something to break that vicious cycle and give your team their time – and mojo – back.
Benefits of automated supplier statement reconciliations for Accounts Payable
By automating the supplier statement reconciliation process, you can improve efficiency, eliminate errors, and save valuable time for your Accounts Payable team. You can handle larger volumes with ease, enhance accuracy, and better manage your supplier relationships.
So, why not embrace automation and simplify your reconciliation process today?
How to automate supplier statement reconciliations
Now for the good news. Our solution automates the process - from extracting the statement data, comparing it to the general ledger, investigating the differences and responding back to the vendor.

You can complete recs in a fraction of the time using our AI-powered software to automate your supplier statement reconciliation process. Our platform sits alongside your existing ERP/AP systems and intelligently automates the key audit and control processes within Accounts Payable.
Instead of employees spending days on tedious and time-consuming manual reconciliations, you can simply run a report and see all discrepancies in minutes. This frees up staff to simply reconcile, complete, send, and repeat.
Are you already conducting supplier recs?
The automation will save you days of hard graft. Our almost-instant reports free up your Accounts Payable team to focus on fixing the problems, not finding them.
You don't conduct supplier recs yet?
Xelix will unlock the benefits of regular supplier reconciliations for your business, without condemning your team to days of data checks.
And don't forget, solving supplier payment problems before they escalate saves even more time for your team. It's a truly virtuous circle.
How supplier statement reconciliation impacts financial statements and reporting
How do supplier statement reconciliations impact balance sheets?
When it comes to supplier statement reconciliation, we must understand just how important it is for balance sheet accounts. We can think of balance sheets as a financial snapshot of a company, showcasing its assets, liabilities, and equity. And Accounts Payable, which represents the unpaid bills to suppliers, falls under the liability category on the balance sheet. Now, reconciling those supplier statements ensures that the accounts payable balance is totally accurate. And why does that matter? Well, it directly impacts the company's financial reporting and decision-making.
By making sure the balance sheet reflects the correct liability to suppliers, reconciliations safeguard your credibility and trustworthiness. On top of that, by reconciling those supplier statements, you can accurately track and manage your cash flow. Paying your suppliers right on schedule, without any cash flow gaps or disruptions, keeps your financial stability and operational efficiency in check! Whenever we're talking about supplier statement reconciliation, we should highlight how it contributes to effective cash flow management - it's a crucial piece in the puzzle.
Top 5 key takeaways
5 key takeaways
Supplier statement reconciliation is essential for Accounts Payable teams to save time and money
And it shouldn't just be your top ten or top twenty accounts, it is possible to reconcile 100% of your supplier statements with the help of AI-powered tools, like Xelix
Reconciling 100% of supplier statements means you can report confidently from an accurate ledger and make more informed decisions
By using one platform to automatically reconcile your supplier statements, auditors can easily explore your audit trail and find what they need. In fact, now equipped with Xelix's automated reconciliation module, our customers claim their AP audit process is 6x faster
Automating the reconciliation process with AI-powered software allows your team to focus on higher impact tasks that are far more enjoyable
How Xelix can help you focus on the good stuff again
The days of endless manual reconciliations, missing credit notes, late payments, supplier disputes or overstretched employees are over.
Xelix uses the latest AI to enhance and automate the core Accounts Payable controls - resulting in major cost savings, process improvements and happier teams. Because Xelix bolts on to your existing tech stack, it is quick to get up and running and can be live in as little as 4-6 weeks.
But don't take our word for it - our customers McBride, a leading British Manufacturer, described our reconciliation module as:
"The most effective statement reconciliation programme I've ever seen. It's just amazing."
"With Xelix's reconciliation module, we simply choose the reconciliation date, upload the statement, and press a button. Xelix reconciles it and highlights any errors or omissions. Once complete, we have a branded Excel or PDF to send to our supplier. It's much faster."
If yo'd like to see how this all looks in action, book a personalised demo with us. We're looking forward to starting the conversation with you!
Content that may catch your eye