P2P reporting

with Xelix is seamless

Many businesses still rely on excel for reporting – downloading and merging data from various systems. Other businesses use Business Intelligence (BI) tools but get frustrated by the technical barriers to generating reports themselves. With Xelix, you can build beautiful, interactive reports in minutes.

Whether you're looking into spend analysis, payment performance, team productivity, or something else – Xelix is a one-stop-shop for your Accounts Payable and Procure-to-Pay reporting needs. Say goodbye to Excel nightmares and complex BI tools, enjoy fully automated, user-friendly reporting dashboards instead.
Why choose Xelix for reporting
Reach new levels of

efficiency

⚡️

Build beautiful, interactive reports in minutes without any IT support. Use our library of pre-built reports to analyse things like cycle times, payment performance, spend trends and team productivity or build totally custom reports from scratch.

Drive

actionable insight

🎬

Double-click and dive into your data to identify P2P process inefficiencies, cost-saving opportunities and ways to optimise working capital.

No more reporting

headaches

💊

Free yourself from Excel and cumbersome reporting tools and transition to fully automated dashboards and reports. Build a report once, save it down and see it refresh every day.

Full

visibility

in the moment 🙌

Xelix connects to all your systems – giving you a powerful, single view of your payables data across all systems, entities and business units.
Equans and Xelix
Equans supports businesses, communities, and the public sector by mobilising its expertise to provide low-carbon energy solutions in the UK & Ireland. Leading a team of 30, hear from Lesley, Head of P2P at Equans in this webinar highlight as she discusses the benefits of Xelix's Reports module.
Some of our favourite charts, graphs and tables
Understand the root cause of your duplicates and solve the issue at source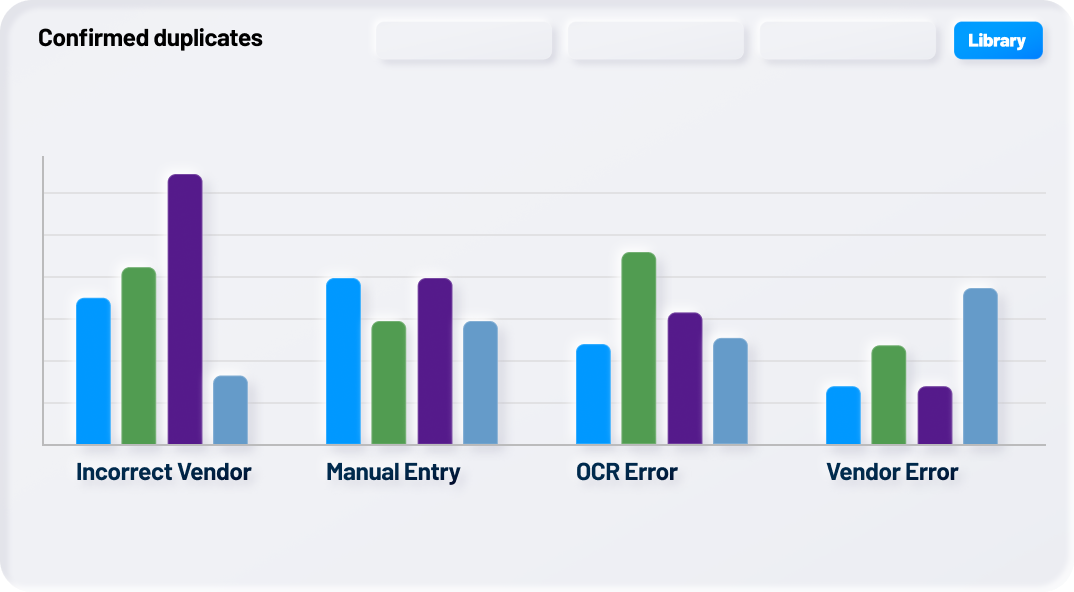 Monitor team productivity, set goals and reward top performers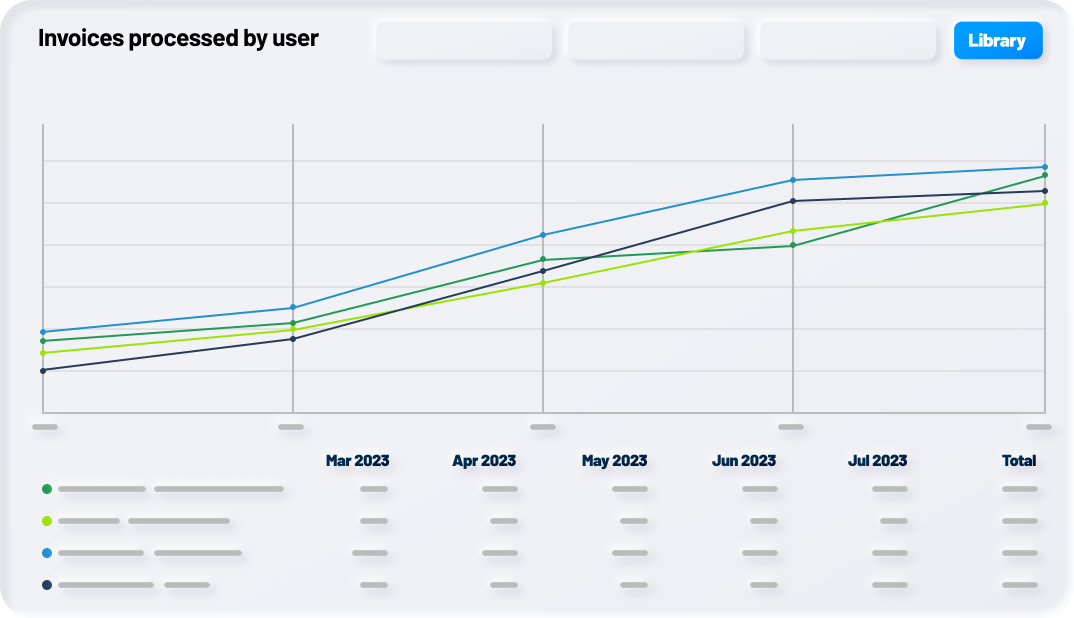 Track, analyse and report on payment performance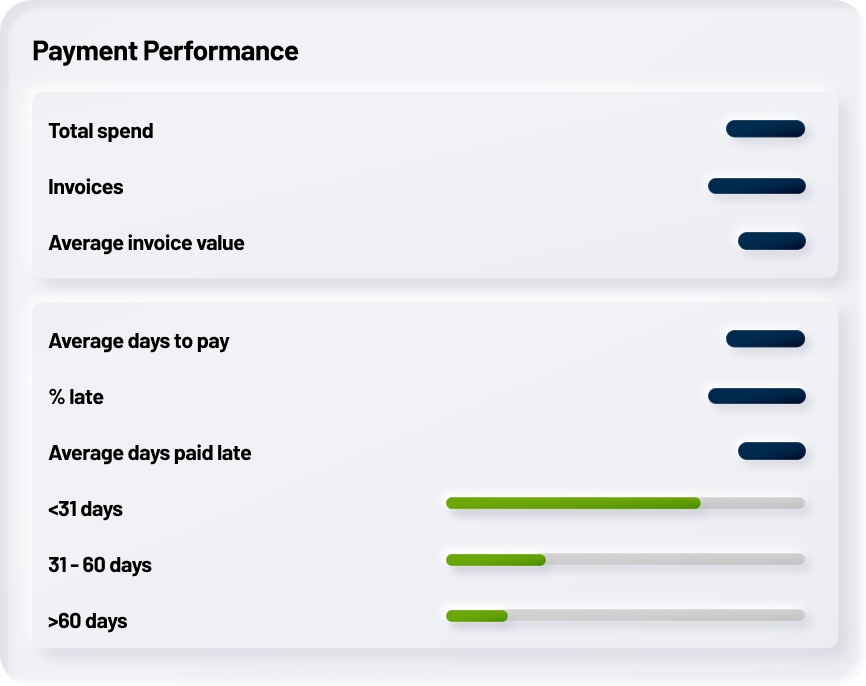 Monitor spend trends and drill down to explore the details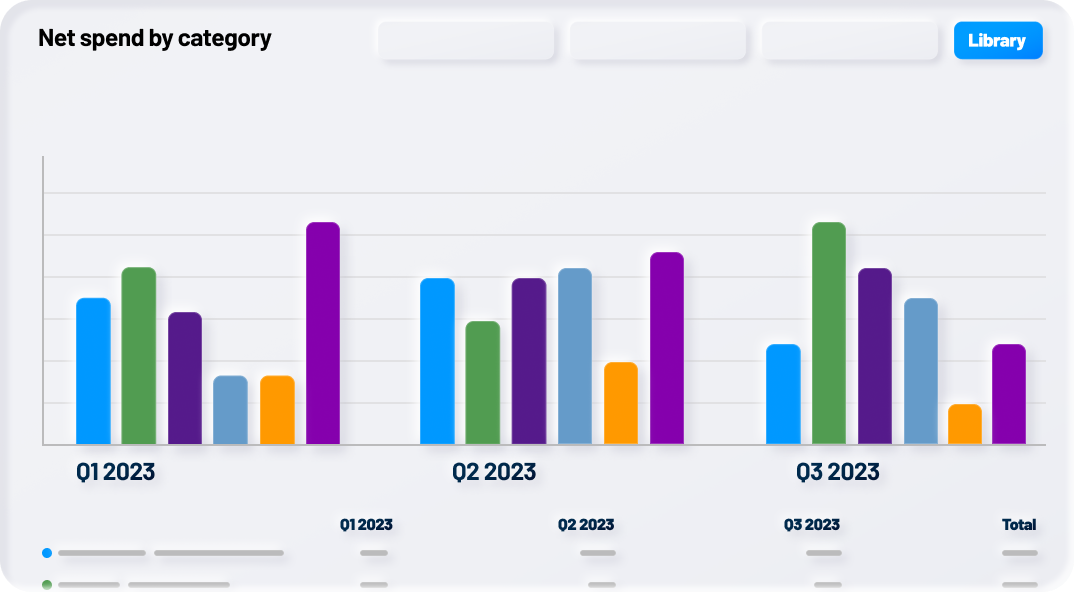 Accounts Payable Analyst
Energy Transfer
"The Reports module is plug and play. It's so easy. Xelix gives you all your data in once place so you're not having to go into multiple systems. It's definitely a perk that frees up time"
Read the full story

"We've now developed team KPIs to track daily. Using this data, we can appraise performance more clearly. We've also created a monthly Exec report that goes to our CFO as well. It contains loads of information plus glance-worthy charts. And now we can drill down into results, which is fantastic"
Read the full story
Continuous Improvement Manager
Euro Car Parts
"The final product we have is the dashboard with all our figures on; this is an excellent tool if you want to take a quick glimpse or delve deeper; this is easy to do, also is a great tool for the business in other areas"
Read the full story
Content that may catch your eye