6 risks of working with a dirty Master Vendor File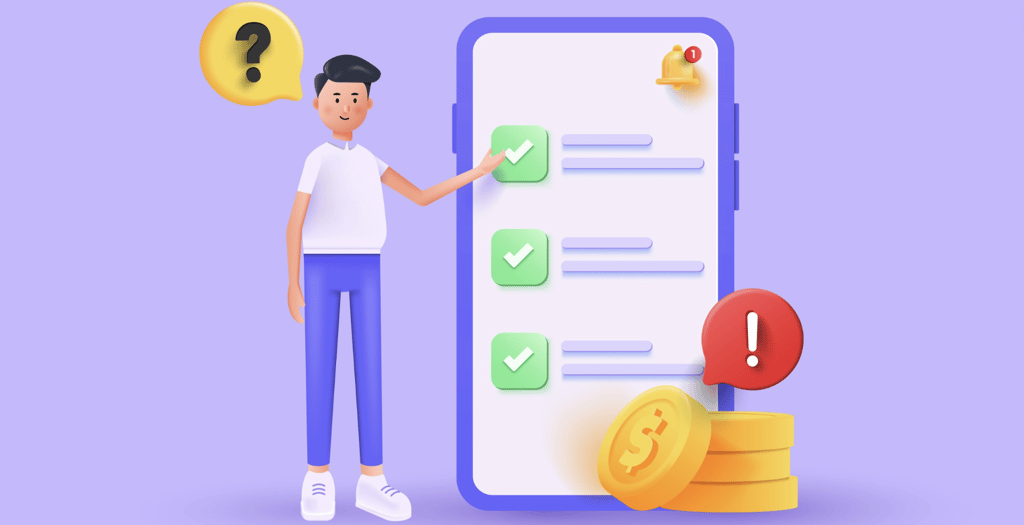 Your Master Vendor File (MVF) exists in a constant state of change. Names, phone numbers, addresses, bank details and payment terms are not static, and the rapid rate at which it changes inevitably leads to issues with data accuracy.
A total mess
It's perhaps surprising, then, that a dirty Master Vendor File is very common. A recent poll conducted by CFO Daily News found that:
86% of AP professionals feel this critical tool needs more attention
67% think their MVF needed cleaning up
and 19% described their master data as a "total mess"
A recent survey of P2P professionals on LinkedIn saw 83% of respondents report a lack of end-to-end process alignment and managerial ownership when it comes to master data. Clearly this issue – despite its critical importance – is falling through the cracks.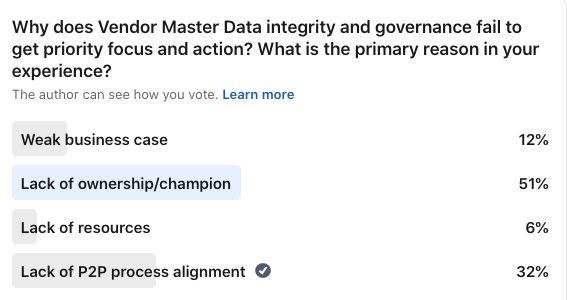 Year end has traditionally been the time for cleansing MVFs, and there is good reason to kickstart this process before the start of the next financial year. But in truth, the right time to clean your master data isn't a particular month of the calendar – it should be a continuous process with clear guidelines and ownership.
A roll call of risks
A dirty Master Vendor File drives a constellation of risks, but what exactly are they? And how can they be addressed before they do serious harm to your organisation?
1. Vendor duplication –
A hefty chunk of double payments come from duplicate vendor entries in ERPs. Paying people twice is a great way to lose money and complicate relationships with suppliers. So it pays to be hot with correctly coding relationships between parents and their subsidiaries. Removing duplicate entries from your MVF is a lot cheaper and time efficient than chasing suppliers for your money back, and weeding out duplicates helps with audit recoveries.
2. Inactive vendors –
Active accounts can quickly become inactive, leading to MVFs that are messy and hard to access effectively. So regular cleaning of your active vendor list to remove those who have not been active for 15-18 months is encouraged. Suppliers can always be archived for reinstatement at a later date, and by cutting out the dead wood, your team will find it easier to access key records, improving productivity.
3. Fraudulent vendors –
The 2016 Global Fraud Study found that the typical organisation loses 5% of its annual revenues to fraud. It also suggested that proactive data monitoring and analysis can reduce median losses by half. By regularly cleansing your master data, you can validate the credentials of vendors with external sources and spot criminals before they can cause real and lasting damage to your business.
4. Missing data –
Gaps in master data make it difficult to verify the identity of vendors, check payment details and manage relationships. They also make it harder to take advantage of rebates and discounts. So, it's essential to ensure that each and every vendor record is complete and of course, accurate.
5. Inaccurate reporting –
Having the right data in your master file ensures that reporting is accurate. Clearly, this is essential when it comes to financial management, but it's also important for businesses operating within highly regulated environments. A clean MVF prevents the wrong type of attention from senior management and regulators.
6. Siloed teams –
The MVF is a core component of a company's data. And yet, many organisations are failing to coordinate management of this strategic resource across teams and departments. This can lead to breakdowns in communication and a failure to identify risks, and opportunities.
Looking beyond year end
The importance of maintaining clean master data cannot be overstated. It might not be super exciting or attention grabbing, but accurate data is a cornerstone of effective Procure-to-Pay practice.
Keeping master data clean doesn't need to drain resources. Xelix can help you to upgrade your MVF by leveraging the power of our unique technology. Our platform provides a holistic view of all suppliers, across disparate systems and business units. By highlighting dormant, duplicate and risky suppliers, the Xelix "Master Data" functionality helps mitigate the risk of both overpayments and fraud. The consolidated view of all vendor activity may also provide your procurement team with the insight they need to negotiate the best deal.
If you're interested in taking your master data more seriously, please get in touch to talk more and explore what our technology can do for you.
Content that may catch your eye